Our Mission
We aim to spread the glory of God from our neighbors to the nations. We do this by strengthening the people of God, and sharing the gospel of God through Jesus Christ our Lord.

Click here to read the "Declaration of Our Faith" of Boone's Creek Baptist Church.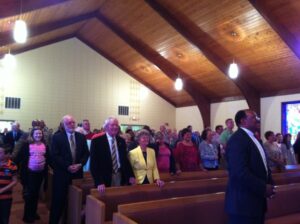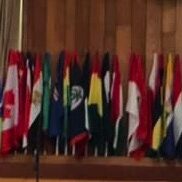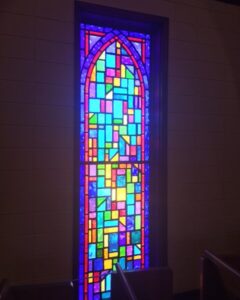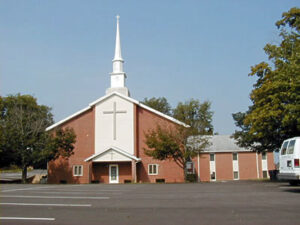 Our Location
Boone's Creek Baptist Church is located at 185 North Cleveland Road in the Athens community of Lexington, Kentucky.
Click here for directions. Our phone number is (859) 263-5466.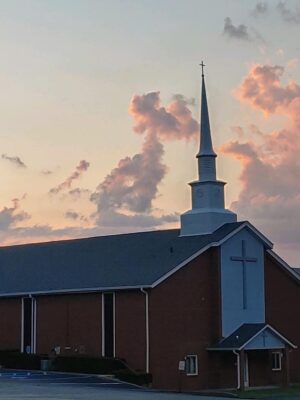 About Us
Boone's Creek Baptist Church is a Southern Baptist Church just outside of Lexington, KY and only a short drive away from Richmond and Winchester. The gospel has been consistently proclaimed from Boone's Creek Baptist Church since 1785. Our statement of faith is a slightly modified version of the New Hampshire Baptist Confession of Fatih, which can be found by following the link above. Our mission is to spread the glory of God from our neighbors to the nations. We aim to accomplish this by:
Strengthening the people of God The people of God are those who have repented of sin and self and have surrendered to Christ. God by His sovereign grace calls out His chosen from the foundation of the world (Ephesians 1:3-4) to be His body (1 Corinthians 12), His temple (1 Corinthians 6:19-20), and His house (1 Peter 2:4-10). We submit to His inspired, inerrant, and infallible Word so that we may "grow in the grace and knowledge of our Lord Jesus Christ" (2 Peter 3:18) and thus submit to "the will of God, our sanctification" (1 Thessalonians 4:3).
Therefore, at BCBC, you will find opportunities not only to attend our times of corporate worship, but also our Sunday School and Ministry Groups, including a myriad of children's and family ministries, which provides the proper discipleship and fellowship (Acts 2:42-47). Our worship service might be considered somewhat traditional, but our primary aim is in all things to be Biblical. We sing a mix of older hymns and more contemporary songs, with the greatest consideration being theologically sound and edifying lyrics over style.
Sharing the gospel of God Whereas many churches have strayed by relegating the gospel to "good advice" (do more, love more, give more, be better…) or "good fortune" (get rich, be healed, seek political power…) we believe the gospel is "good news," anchoring us not in our own best efforts, but in what Christ has already accomplished! We affirm that we have been fearfully and wonderfully made by God (Genesis 1:26-27, Psalm 139:13-14), but desiring our own will and agenda above God's commands we have rebelled and have been separated from God. The Scriptures are clear that we deserve death (Romans 3:23, 6:23) and judgment (Hebrews 9:27). Yet, God loved us enough not to leave us in that condition, but sent His Son Jesus. He as the Son of God (and God the Son) lived out God's law perfectly, but died as a substitute to atone for our sin. John 3:36 says, "Whoever believes in the Son has eternal life; whoever does not obey the Son shall not see life, but the wrath of God remains on him." We will not rest until the whole world, beginning here in Lexington, KY, has heard this good news proclaimed, or until Jesus comes back.