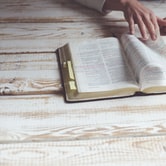 Sunday School – 9:45am to 10:45am Weekly
Our Sunday School meets weekly on Sunday mornings from 9:45am to 10:45am. We have a staffed Nursery for bedbabies and classes and activities for all ages: from toddlers to seniors.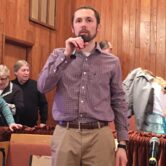 Music Ministry
Opportunities include Sanctuary Worship Choir, ensembles, soloists, and intrumentalists. Sanctuary Choir practices at 5:30pm on Sunday evenings.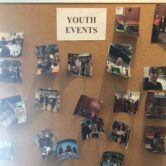 Youth Ministry!
Youth group meets each Wednesday evening at 6:30pm. They meet in the youth room and practice social distancing. Please see Chris Ratliff if you have any questions about Wednesday night youth group.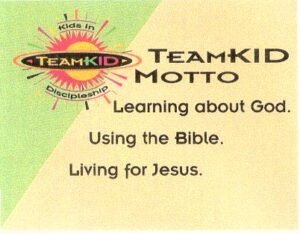 Team Kid and Children's Ministry
Team Kids (Grades 1 – 6) meet Wednesday nights at 6:30pm. Check in/Check out is in the PreSchool /Children Hall.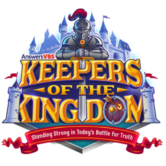 Vacation Bible School
Vacation Bible School is held one week each summer and is a big hit for all involved!. Ages 3 yr old to 5th grades meet from 9am-noon, and Youth (grades 6 and above meet nightly at 6:30pm).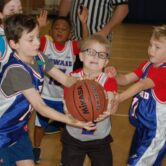 Upward Sports 2023-2024 Basketball & Cheerleading League
Upward Sports Basketball & Cheerleading Leagues for grades K-5 through 8th grade. Practices begin in December and games start in January. Registration will begin in October 2023.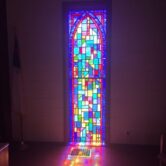 WMU / Brotherhood
Women's Missionary Union (WMU) meets monthly and Brotherhood/Baptist Men meets quarterly, providing the women and men of the church additional fellowship and ministry opportunities.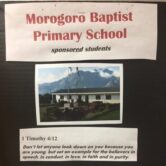 Mission Trips
Opportunities for local and international missions. Our mission teams (evangelism, construction, disaster relief, & VBS) have served in Honduras, Trinidad, New Orleans, and numerous other locations sponsored by the International Mission Board, North American Mission Board, World Changers and Kentucky Changers organizations. In addition, we provide sponsorships for the Morogoro Baptist Primary School in Tanzania.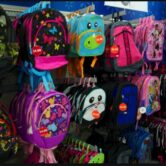 Backpack Ministry
Backpack ministry providing food and school supplies to local students is sponsored by the Coed class. Please contact Dwayne Justice for additional details.

Samaritan's Purse Shoeboxes
Collection of Christmas Shoeboxes for international/WW distribution by Samaritan's Purse runs from mid October to mid November each year. For additional information, contact Pam Marshall.